Celebrity Week In Review: Kim Kardashian Looks Great As A Blonde, Miley Goes Brunette & More
Celebrity Big Brother final brings 2.1m to Channel 5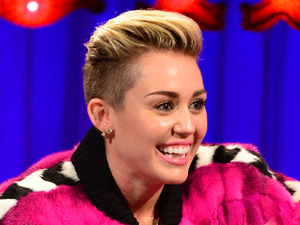 Celebrity Photos: August 2013 Ashley Tisdale and Christopher French hiked Runyon Canyon in Los Angeles, Calif., on Aug. 31. Celebrity Photos: September 2013 Maria Menounos was spotted at a Los Angeles drug store looking to extend her color with Jergens Natural Glow + Protect moisturizer on Sept. 2. Celebrity Photos: August 2013 Kourtney Kardashian made an appearance at 'Kardashian Khaos' at the Mirage hotel and casino in Las Vegas, Nev., on Aug. 31. Celebrity Photos: August 2013 Emmanuelle Chriqui rocked a yellow string bikini as she and boyfriend Adrian Bellani hit the beach in Miami, Fla., on Aug. 29. Celebrity Photos: August 2013 Khloe Kardashian tried to keep a low profile under an oversized hoody as she headed into a Los Angeles gym on Aug. 29. Celebrity Photos: August 2013 Ashley Benson grabbed an iced coffee after her workout at the gym on Aug. 29 in West Hollywood, Calif. Celebrity Photos: August 2013 Mark Wahlberg left the set of "Transformers 4" to grab some lunch in Chicago, Ill., on Aug. 28.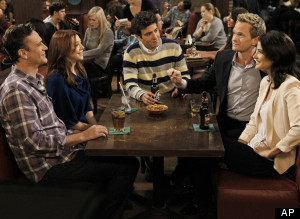 Courtney Stodden and Lauren Harries are an unlikely pair for a "sister-show-mance," but the two bonded endearingly. With several reality show production companies as well as the UK's Channel 5's bid to green-light the reality series, their fate together is forever sealed as "BFF's." The two are a modern-day Lucy and Ethel and promise to bring many laughs and heart-warming tears to the screen. Today EntertainmentWise.com and other news outlets are reporting that Courtney Stodden and Lauren Harries are indeed slated to receive their own program. Lauren Harries may not have won last night's Celebrity Big Brother final, but despite coming 3rd, the star has revealed that she and in-house BFF Courtney Stodden have signed a deal with Channel 5 for a new show together. The 35-year-old told journalists today that she plans to keep in touch with Courtney by heading to Los Angeles. "Oh yes, we are doing a program together for Channel 5," said Lauren. "It is all systems go. Lauren Harries went on to say: It is a reality show with me and Courtney and it is about us being together in LA. She is going to show me LA and her house, I'm going to stay there and it is going to be filmed. A source close to the couple shares: The show will document the real life antics of Britain's Lauren Harries and United States' Courtney Stodden. Lauren seeks acceptance and Courtney seeks independence. Together they are each other's rock, inspiration, teacher and trusted friend. The show will cover fashion, music, travel and lifestyle and social experiments. Harries and Stodden are hysterical together.
Back on BBC One, The One Show interested 3.6m (18.8%) from 7pm, after which Fake Britain appealed to 2.75m (13.4%) at 7.30pm. The latest episode of Big School attracted 2.93m (13.9%) at 9pm and Mrs Brown's Boys took 3.61m (17.1%) at 9.30pm. Would I Lie To You? followed with 2.45m (16%). BBC Two showed Hairy Bikers' Best of British to 1.29m (6.5%) at 7pm. Mastermind then interested 2.01m (9.5%) and Gardeners' World took 2.23m (9.9%), while Harvest 2013 and QI grabbed 2.08m (9.9%) and 1.92 (10.3%) respectively from 9pm. On ITV, Gino's Italian Escape was seen by 3.11m (14.8%) from 8pm (183k/0.9%). Brit Icons followed with 2.41m (11.8%) at 9pm (147k/1%). Channel 4's Four Rooms secured 710k (3.3%) at 8pm (173k/0.8%), followed by 8 Out of 10 Cats Does Countdown with 1.58m (7.5%) at 9pm (356k/2.1%). Alan Carr: Chatty Man, which featured an appearance from Miley Cyrus, had 1.39m (8.4%) at 10pm (161k/1.6%). Channel 4 Miley Cyrus on 'Chatty Man' Channel 5 Helen Flanagan in 'Celebrity Super Spa' Back on Channel 5, Highland Emergency earned 220k (1.1%) at 7pm (18k/0.1%) and Construction Squad: Operation Homefront took 265k (1.3%) at 7.30pm (22k/0.1%). In between the Celebrity Big Brother final, Celebrity Super Spa was watched by 1.06m (6.2%) at 10pm (26k/0.2%).